• Abstract

Abstract(1)

Abstract(2)

Abstract(3)

Animal abstract

Flower abstract

Group abstract

Landscape abstract

Person abstract

• Animal

Antelope

Bear

bird

Cat

Chook

Cow

Deer

Dog

Funny

horse

others

Peacock

sheep

tiger&lion

• Impressionism

Impression landscape

Impression people

Impression still life

• Nature landscape

Classic Nature

Realistic Nature

• People

Children Portrait

Family

Man Portraits

Mother &child

Woman&maidens Portraits

• Venice

Classic Venice

Knife Venice

Your Position£º

Home

>Order your painting on wood or silk

We do painting on anomalous board or regularb board,also do painting on China silk.


We will use gold leaf on each edge for anomalous board(the thickness is 2cm).you dont need use frame for anomalous board painting.The each edge will not use gold leaf for regularb board(the thickness is 0.5cm).

For the China silk painting,we can preserving the silk for the painting background or the character's clothing or others,we can talk with you how to do the silk painting when you order the silk painting,then it can be wonderful effect.

Please view below some samples of board paintings and silk paintings which have been prepared in our studio. If you want to order the board paintings and silk paintings, add any painting from our selection to your shopping cart and indicate the "additional comments".


Painting on Aged & Anomalous Wood(Use Gold Leaf on Each Edge)Or Regularb Board


Painting On Cross Wood(Use Gold Leaf on Each Edge) Or On China Silk


Painting On China Silk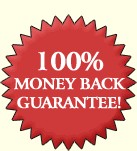 Order your painting aged so it looks as the original!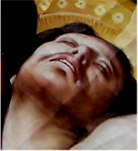 Readmore>>
Order your painting on wood or silk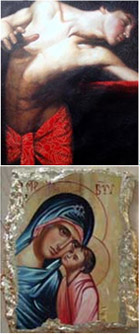 Readmore>>


Da Vinci, Leonardo

Van Gogh, Vincent

Monet, Claude

Bouguereau, Adolphe-William

Klimt, Gustav

Rembrandt

Renoir, Pierre-Auguste

Rossetti, Dante Gabriel

Pissarro, Camille

Raphael

Alma-Tadema-Sir-Lawrence

Arcimboldo, Giuseppe

Bazille, Jean Frederic

Beraud, Jean

Bierstadt, Albert

Boucher, Francois

Caravaggio

Cassatt, Mary

Chase, William Merritt

Church, Frederic Edwin

Copley, John Singleton

Dali

David, Jacques Louis

Degas, Edgar

Delacroix, Eugene

Gauguin, Paul

Gerome, Jean-Leon

Godward, John William

Goya, Francisco de

Heade, Martin Johnson

Ingres, Jean-Auguste

Leighton, Lord Frederic

Millais, John Everett

Mucha, Alphonse Maria

Munier, Emile

Waterhouse, John William

Titian

Batoni
Email: jxhy100@126.com MSN: chinaoilpainting@hotmail.com SKY: oilpaintingdali
Add:Puyang Road Chengxiang District, Putian , Fujian ,China Copy right: http:www.2oilpainting.com all right researved

flower oil painting,animal oil painting,still life oil painting,original oil painting,oil painting,chinese oil painting,oil painting reproduction,art gallery,famous oil painting,oil painting artist,framed oil painting,portrait from photo,Made in China,portrait painting,Art from photo,painting from picture,buy oil painting,Link,Directory,China florist,China flower,wholesale oil painting,china artwork,Buy artwork from China,Portrait from Photo,Send flower to China,China art craft online,wholesale china art craft,painting from photo,photo to art,Fitness equipment manufacturer,Wholesale from China, China supplier,Whosale china electronics,Wholesale China Product, Fitness equipment